2023 Event: Complexities of Identity
February 25, 2023
The theme of our event is "Complexities of Identity." We tend to think of identity as singular, but the more our lives become interconnected, the more we find our identities to be complex. It is imperative to honor the balance between our connections and differences in order to promote a strong community and a more harmonious life. We are all similar, yet we are all unique. And we all must live within that complex reality.
The official YouTube videos will be available soon. In the meantime, you can watch or rewatch the livestream here!
Apply here to be a part of our 2024 Event Team!
View our official Complexities of Identity event page and our 2023 team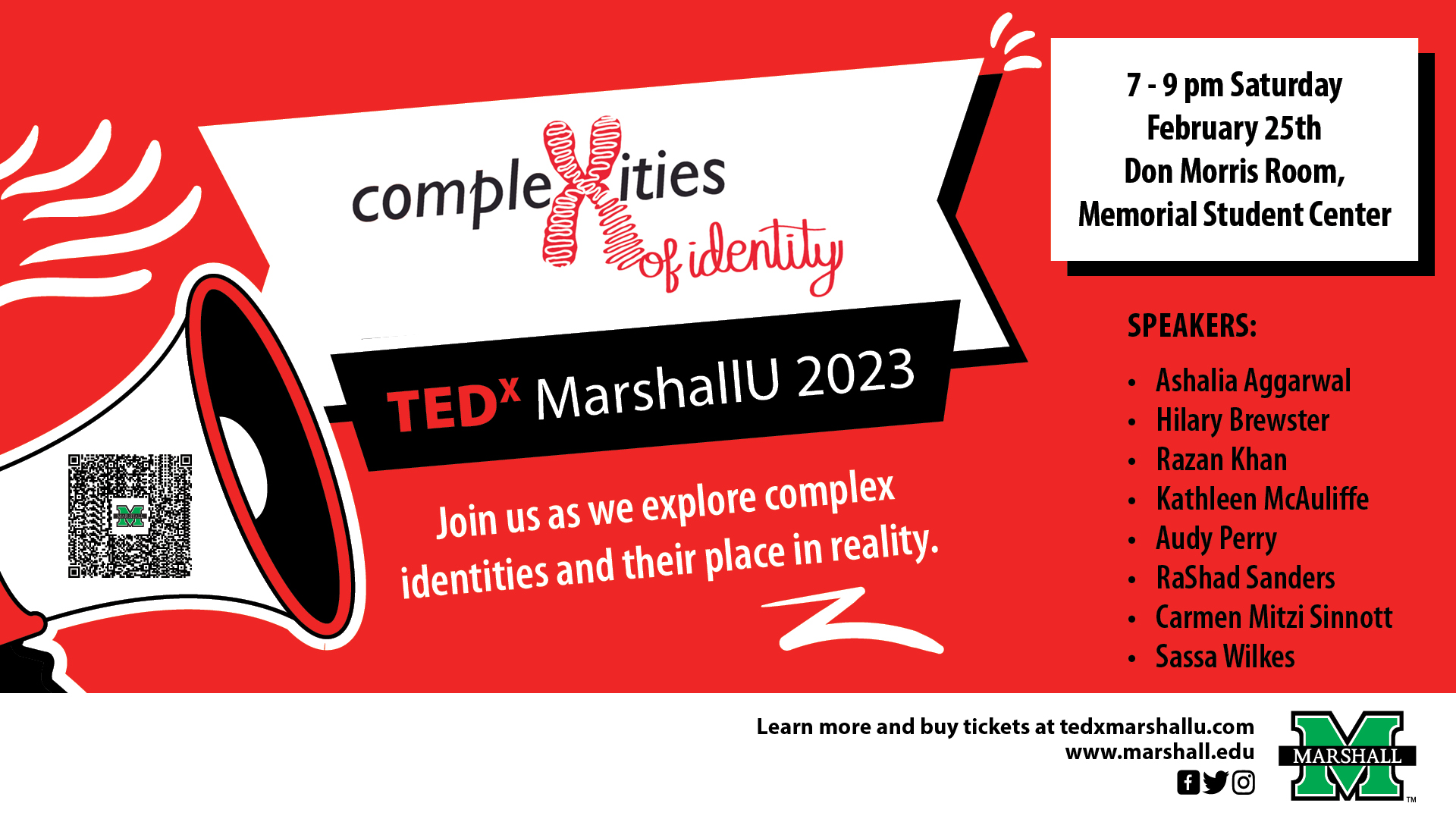 ---
Social Media Profiles
---
All of our past events can be found here!
Have you ever wondered about the secrets to creating a great TED talk?
In this video, Chris Anderson of TED, explains that there isn't a set formula but that it is all about the idea! At TEDxMarshallU, we want our talks to be about spreading great ideas. A great speaker or story have the most value on our stage when they are the vehicle to an amazing idea, not the other way around.
Learn more about nailing a TED or TEDx talk on our TEDxMarshallU blog.