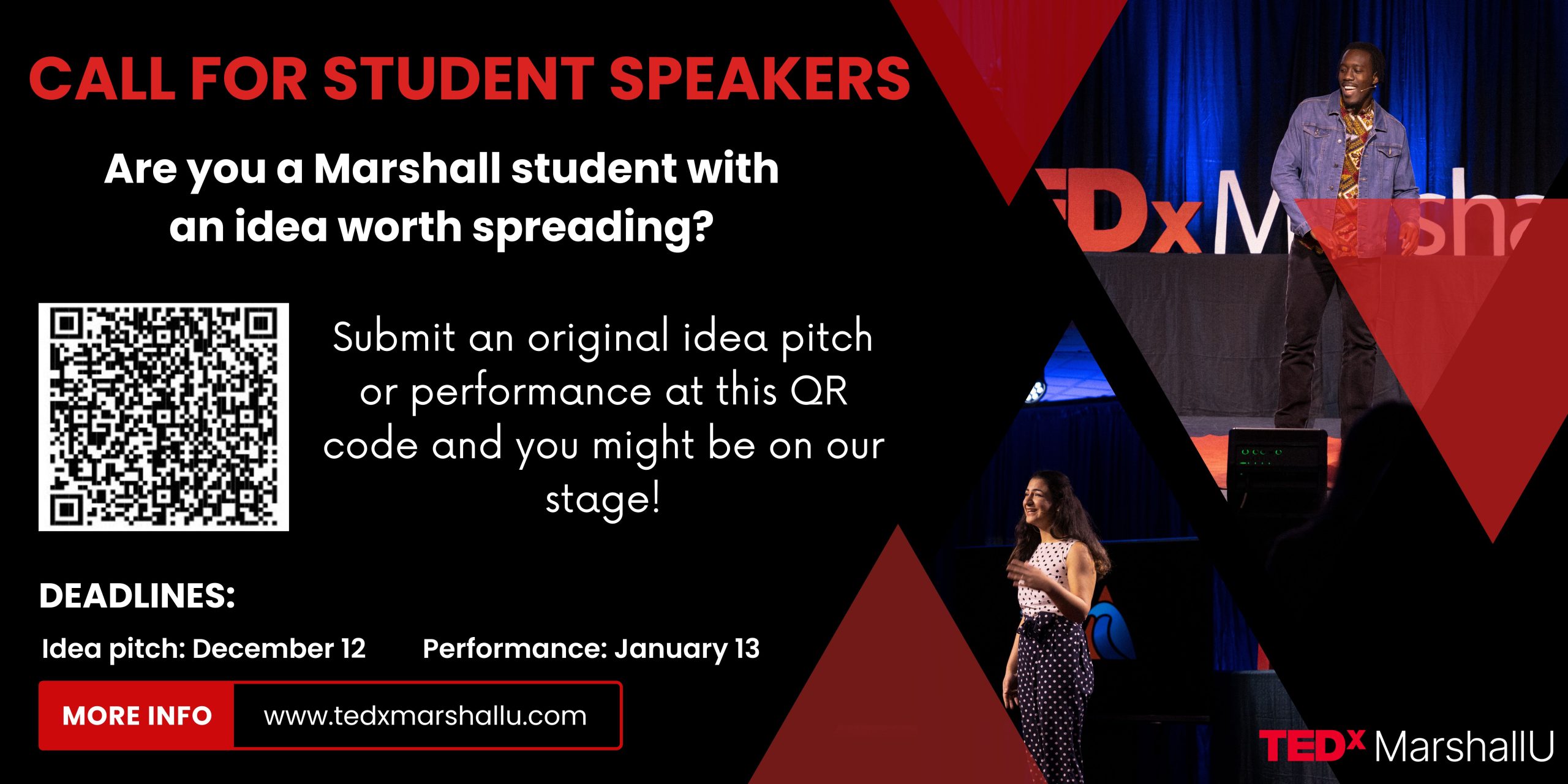 Fill out the form here to apply to be a student speaker!
---
Social Media Profiles
---
Watch the 2022 Stories That Change Us Livestream On Demand here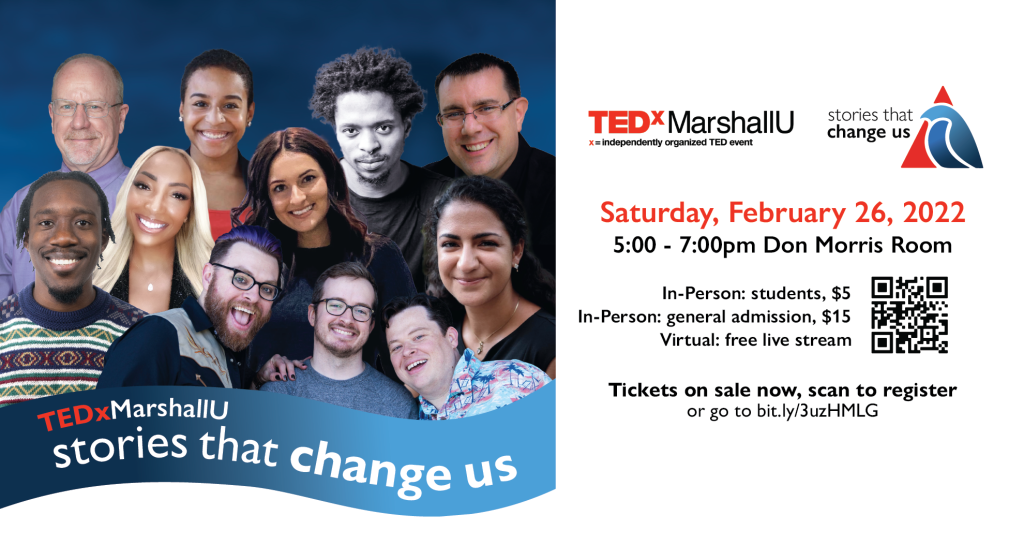 2022: Stories that Change Us
The theme "Stories That Change Us" embodies the power of stories to impact our collective and individual identities and realities. Stories not only have inherent power and significance in their backgrounds and meanings, but also in how and why they are told. Our event will highlight ideas related to the significance of stories as change agents. Join us on February 26, 2022, to experience a celebration of storytelling through spoken word, art, dance, music, and technology. We hope our stories and ideas will change you and the world for the better.
Learn more about this year's event and speakers here.
Watch the official YouTube videos here.
For additional information see our official TEDx event page here.
Have you ever wondered about the secrets to creating a great TED talk?
In this video, Chris Anderson of TED, explains that there isn't a set formula but that it is all about the idea! At TEDxMarshallU, we want our talks to be about spreading great ideas. A great speaker or story have the most value on our stage when they are the vehicle to an amazing idea, not the other way around.
Learn more about nailing a TED or TEDx talk on our TEDxMarshallU blog.