TEDxMarshallU hosted our 5th annual event on February 25, 2023! The theme of our event was "Complexities of Identity." We tend to think of identity as singular, but the more our lives become interconnected, the more we find our identities to be complex. It is imperative to honor the balance between our connections and differences in order to promote a strong community and a more harmonious life. We are all similar, yet we are all unique. And we all must live within that complex reality.

The official YouTube videos will be available soon. In the meantime, you can watch or rewatch the livestream here and see photos from the event here!
---
Speakers
Ashalia Aggarwal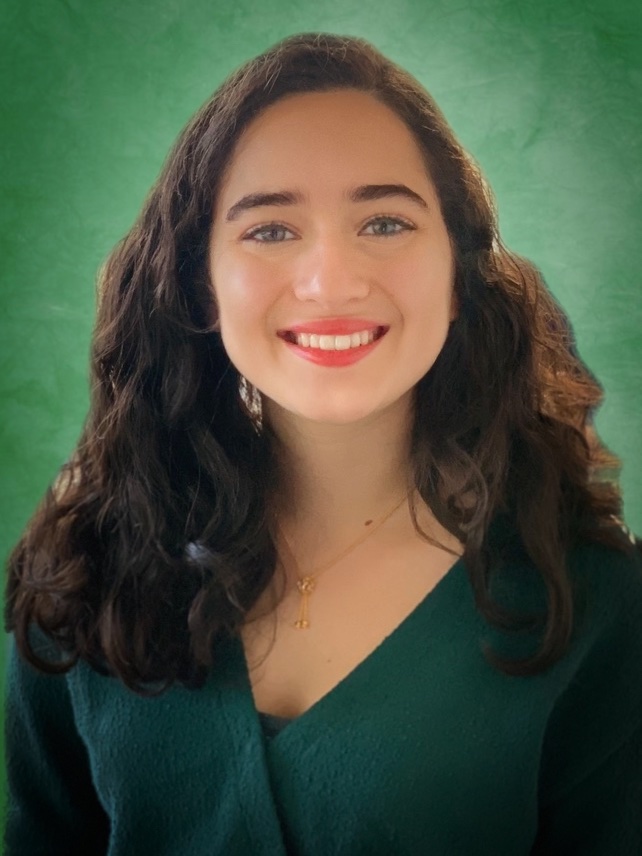 Ashalia Aggarwal is an advocate for centers of excellence in medicine. She began her organization– The Giving Palm– in high school and has since dedicated her time to improving health outcomes in West Virginia. She also serves on the board of the West Virginia Rural Health Association where she continues to work on policies and initiatives that improve healthcare for rural Appalachians. Outside of her community service work, she is currently a first-year medical student at Marshall University's Joan C Edwards School of Medicine. She also completed her undergraduate degree in Biology with a minor in English at Marshall University.
Audy Perry
Audy M. Perry, Jr. serves as Executive Director of the Heritage Farm Foundation which operates West Virginia's first Smithsonian Affiliate, the Heritage Farm Museum & Village in Huntington. Established by his parents, A. Michael and Henriella Perry, the award-winning Heritage Farm strives to share Appalachia's proud, rugged past in ways that inspire an emboldened, vibrant future.  Audy co-authored a book with his late father based on life at the Farm, titled "Faith, Family, Friends & Farm (Stories of and from Heritage Farm Museum & Village)."
Carmen Mitzi Sinnott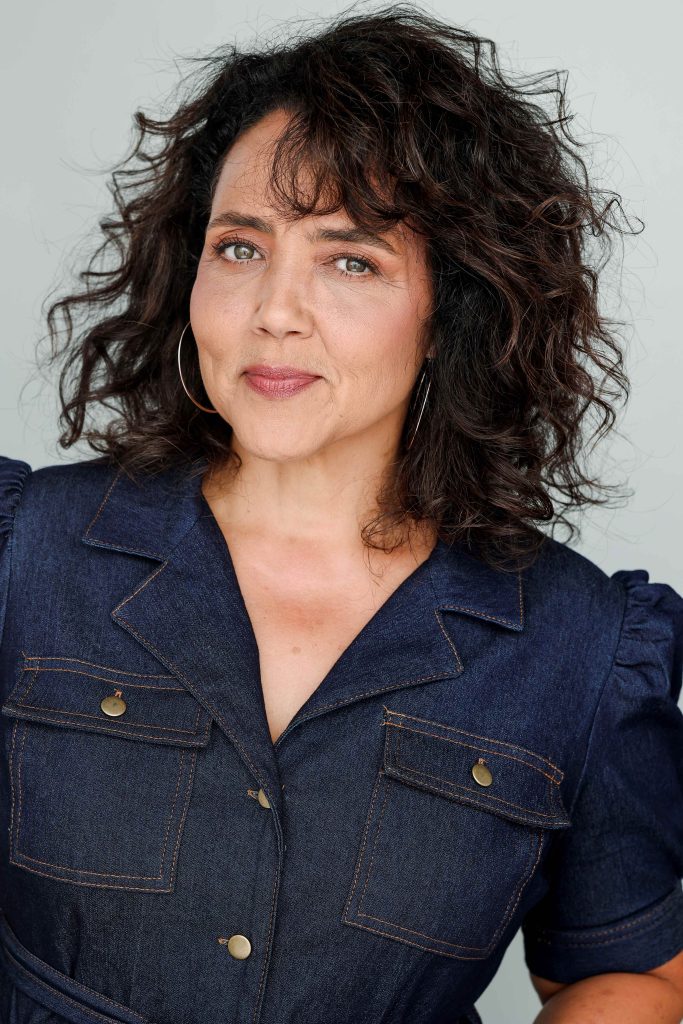 Carmen Mitzi Sinnott is a speaker-performer-community leader who ignites change in communities through her own art & the art created by those who work with her. "Start with art and heart" is the guiding motto for her company All Here Together Productions, which works to make lasting social change. She was named in the "top five best diversity speakers in America," by Campus Activities Magazine. Her unique family saga "Snapshot: a true story of love interrupted by invasion," is featured repeatedly on PBS nationwide, & on stage internationally. Mitzi was born in WV, raised in KY in the Ohio River valley, & developed her artistic career in New York City. She's a 2-time recipient of the Brooklyn Arts Council Individual Artist Award, a 2-time recipient of the Kentucky Foundation for Women's Arts Meets Activism Award, Best Actress nominee at the Edinburgh Fringe Festival, & 2020 Tanne Foundation Artist Awardee, & a 2021 Recipient of the WV Humanities Council "post covid outreach" community programs.
Dr. Hilary Brewster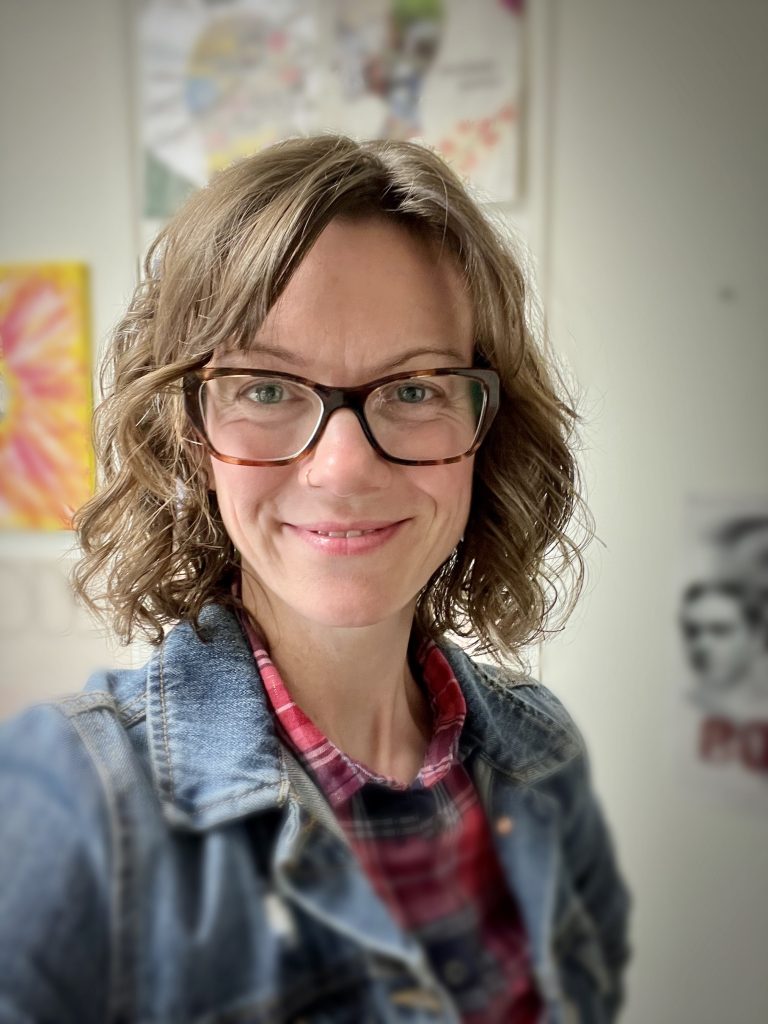 Dr. Hilary Brewster (she/hers) is an Associate Professor of English and the Director of Women's, Gender, and Sexuality Studies at Marshall University. Her scholarly articles have appeared in publications with Palgrave Macmillan, Sense, Bookbird, and (forthcoming) in the Journal of American Popular Culture. Her creative writing has appeared in Two Cities Review, Cargo Literary Journal, and the 2022 Anthology of Appalachian Writers.
Hilary graduated magna cum laude from Muhlenberg College in 2001 with degrees in psychology and women's studies, earned a Master's of Science in Education from the University of Pennsylvania in 2003 and earned her Ph.D. in Teaching and Learning with an emphasis on young adult literature from The Ohio State University in 2013. She lives in Huntington with her grumpy dog Henson, a rescued purebred Irish terrier, who is currently wearing a onesie. She is an only child vegetarian, does Cody-only classes on Peloton, and has never seen Star Wars.
Kathleen McAuliffe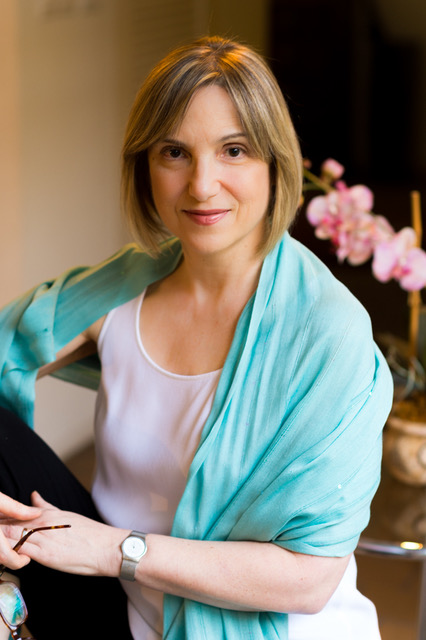 Kathleen McAuliffe is the author of the book This Is Your Brain On Parasites: How Tiny Creatures Manipulate Our Behavior and Shape Society  (Houghton Mifflin), a bestseller in parasitology and microbiology that has been translated into six languages. In addition, she has written articles for over a dozen national magazines, including Discover, The New York Times, The Atlantic, US News & World Report, Smithsonian, and the Los Angeles Times. Earlier in her career, she was a health columnist for More Magazine, and a senior science editor at US News & World Report and Omni Magazine. 
Rashad Sanders
RaShad Sanders is a Huntington resident and Marshall University graduate who has strong ties to the Fairfield community. He earned a bachelor's degree in business administration with a focus in management from Marshall in 2007.
Sanders worked with underprivileged youth at Prestera Center, spent nearly a decade as a purchasing agent at Marshall, and later became a contract specialist at Marshall before accepting a position with Special Metals in 2019. He is currently the executive director of the Fairfield Community Development Corporation and serves to enhance the physical, economic, health, safety, and social aspects of life for Fairfield residents.
He is happily married to his wife, Mona. The couple loves to spend time with their children, travel, and host gatherings with family and friends. Sanders loves to serve the residents of the neighborhood in which he spent summers growing up and finally relocating there during his teenage years.
Razan Khan
Dr. Razan Khan is a Toronto-based pharmacist with a passion for education, writing, and telling stories. With over six years of experience as a writer and over a decade in the world of pharmacy, Dr. Khan has amassed a diverse body of work. He has held roles as a healthcare copywriter, subject matter expert, instructor, and health & medical consultant for several multimillion-dollar companies.
He completed his Bachelor of Science degree in Pharmaceutical Sciences at the Massachusetts College of Pharmacy and Health Sciences in Boston, Massachusetts. Afterwards, he received his Doctor of Pharmacy degree from Marshall University School of Pharmacy in Huntington, West Virginia where he also helped shape several programs for learning, community service, collaboration, and leadership, and ultimately became the chosen speaker at his own commencement in 2019.
Dr. Khan enjoys learning about other people and how we can all connect with purpose, often finding common ground with everyone he meets.
Sassa Wilkes
Sassa Wilkes is a queer and trans artist working to challenge and expand the cultural understanding of gender in Appalachia. They hold a bachelors degree in Fine Arts as well as a Masters degree in Teaching from Marshall University. Sassa has over ten years of teaching experience, including in public education, at Marshall University, and in a private studio owned and operated in their hometown of Barboursville, West Virginia. Sassa currently serves as a visual artist-in-residence at West Edge Factory in Huntington, West Virginia. You can see more of Sassa's work at www.iamsassa.com.