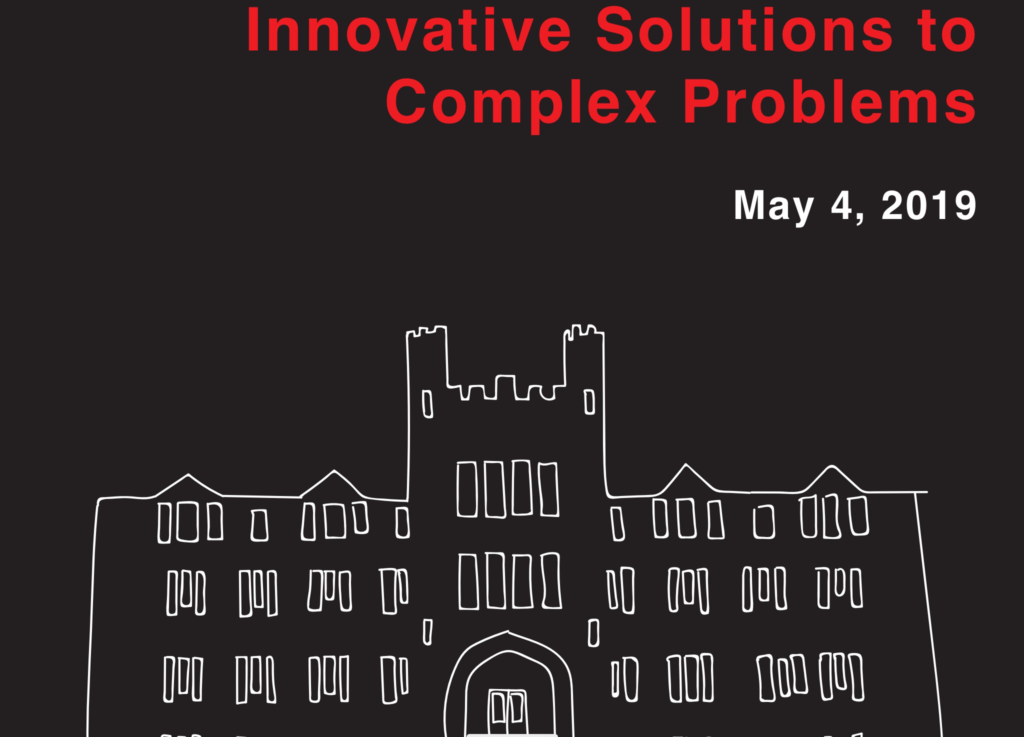 More photos available at our Flickr page!
View the official 2019 event site here
Our 2019 TEDxMarshallUniversity Speakers
Briana Nannen is an Assistant Professor of Choral Music Education at Marshall University. Her teaching responsibilities at Marshall include the University Chorus and 3rd Avenue along with graduate and undergraduate courses in the music education curriculum. Dr. Nannen's research interests are focused on gender stereotypes in music, gender practices in music classrooms, the psychological development of adolescents, and inclusive music practices for students. Dr. Nannen has a PhD in Music Education with a minor in Educational Psychology from teh University of Nebraska-Lincoln, a Master of Music Education from the University of Illinois at Urbana-Champaign, and a Bachelor of Music in Education from Elmhurst College.
Sean Callebs is a network reporter for CGTN with over 20 years prior experience at CNN, where he covered a wide array of stories and anchored programs on CNN and Headline News. Sean was CNN's point person based in New Orleans during the aftermath of Hurricane Katrina and reported from ground zero for weeks following the 9-11 attacks. He was nationally recognized for his reporting on the problems of poverty in the United States. Sean has worked in China, Cuba, Guatemala, Afghanistan, Jordan, and Kuwait. His numerous awards include a National Emmy, a Gold Medal at the New York Film Festival, and many awards for his spot news reporting, including Hurricane Katrina and the Oklahoma City Bombing. In 2011, Sean served as a diplomat in Afghanistan for the U.S. State Department, where he helped rebuild the country's TV, radio, and film industries. He is a distinguished alum from Marshall University, and delivered the commencement address at the University in 2010.
Rawan Elhamdani is a senior at Marshall University majoring in Biological Sciences with a concentration in premedical studies. She has a publication in the Journal of Clinical and Cellular Immunology and has completed laboratory research on diabetic lysozyme function. Born and raised in West Virginia, Rawan has been published in Goldenseal, a West Virginian magazine, for her speech on state loyalty– Rooted in the Mountains. Being a minority, both as a West Virginian and a Libyan, Rawan has a vested interest in dispelling the myths and stereotypes surrounding minorities. In her spare time, she enjoys volunteering at local elementary schools and traveling.

Leader. Educator. Mentor. Communicator. Beth Wolfe considers herself fortunate that her leadership and communication skills were recognized and nurtured from a young age, rather than being told to sit down and be quiet. Together, those abilities have led her through a successful 21-year career in education that has ranged from teaching secondary English and chemistry to serving in a variety of administrative roles at her alma mater, Marshall University. Beth believes that authentic, courageous leadership is essential to solving the problems we face in society, and she strives every day to be unapologetically true to herself.
Jordan Richardson is an attorney and Senior Policy Counsel in the Koch political network where oversees its legislative agenda to advance criminal justice reform. Prior to this role, he was a Visiting Legal Fellow at the Edwin Meese III Center for Legal and Judicial Studies at the Heritage Foundation. As a frequent speaker and writer on the topic of overcriminalization, Jordan's research has appeared in The Washington Post, TIME Magazine, National Review, and many other publications throughout the country. In 2018, Jordan was named to Forbes 30-Under-30 in Law & Policy for his work advancing the criminal justice reform movement. Jordan received his law degree from Ohio Northern University and his Bachelor of Arts degree in political science from Marshall University. He is a member of the State Bar of West Virginia.
Videos From TED
Jan Rader joined the Huntington,West Virginia Fire Department in August 1994. Rader is the first woman to reach the rank of chief for a career department in the State of West Virginia. She holds a Regents bachelor of arts degree from Marshall University and an associate's degree of science in nursing from Ohio University. She holds many fire service certifications and is also a fire and EMS instructor in the State of West Virginia. Since November 2014, Rader has been serving as a member of the Mayor's Office of Drug Control Policy. The purpose of this task force is to address drug addiction in Huntington and the surrounding communities and create a holistic approach involving prevention, treatment, and law enforcement. Rader recently came to national prominence after the release of the short documentary Heroin(e) by Netflix in September 2017. In April 2018, she was chosen as one of TIME Magazine's "100 Most Influential People in the World."
Michael Murphy is the executive director of MASS Design Group. He spearheads MASS's research and design programs and has helped expand the firm into ten countries and three continents. Murphy led the design and construction of MASS's first project, the Butaro Hospital in Rwanda, which opened in 2011. The award-winning hospital established the MASS blueprint: immersive study of each location for its challenges and advantages, design of buildings that will improve the well-being of patients and communities, low-impact and environmentally sensitive construction that enriches the community, and evaluation of each design's impact in improving lives.