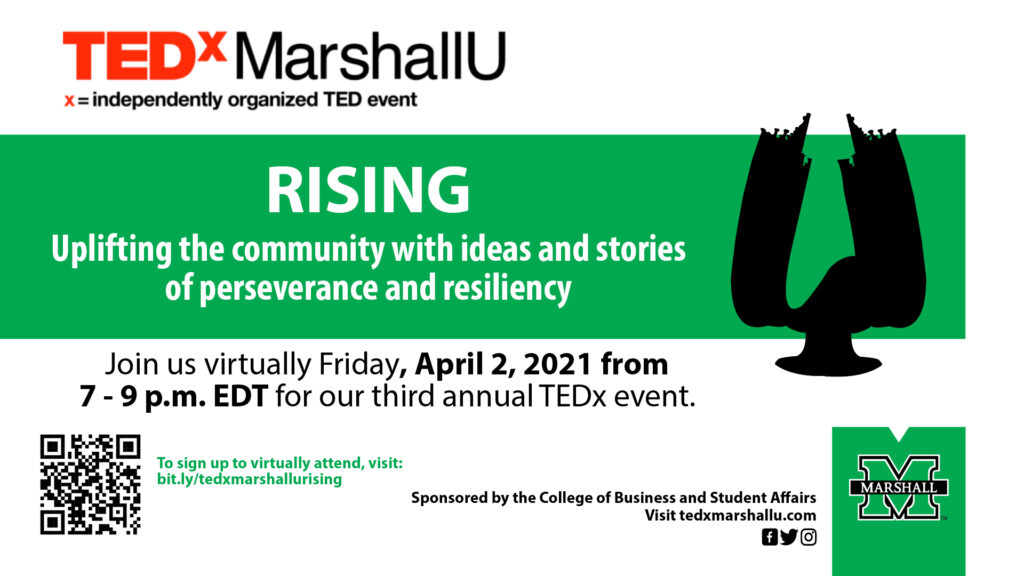 More photos available on our Flickr page!
View the official 2021 event site here
Watch the 2021 TEDxMarshallU Talks
Why RISING
In 1970, a plane carrying 75 passengers including Marshall University football players, coaching staff, fans, and flight crew members crashed—killing all on board. This tragedy affected Marshall University and the community in unique and inspirational ways. November 14, 2020 marked the 50th year anniversary of the 1970 plane crash. Throughout these years, there have been many efforts to rebuild and honor the memory of those who died through various initiatives. The amazing resilience of our community as we rose from the ashes of that event has had lasting impacts. No members of our current team had even been born when the crash happened, but as each of us came into this community whether through birth or moving here, their story became part of our story. The power of our community rising from the ashes of this tragedy can provide insights into how individuals can be more resilient through their own adversities and how they can rely on others through the journey.
On November 14, 2020, Marshall University commemorated the 50th anniversary of the plane crash in a solemn, somber, and beautiful fountain ceremony. Although we understand the significance of that tragedy in our history, our event, purposefully planned for the spring, is meant to highlight and honor those whose resilience helped us to heal and inspire continued resilience over the last 50 years and to highlight ideas and initiatives that are helping our community rise in education, economic development, and mental health, and persevere through adversity. Our inspirational speakers/performers include educators, health care professionals, entrepreneurs, former Thundering Herd coaches, and world-touring Cirque style entertainers who will uplift our community with ideas and stories of perseverance and resiliency.
Our 2021 Speakers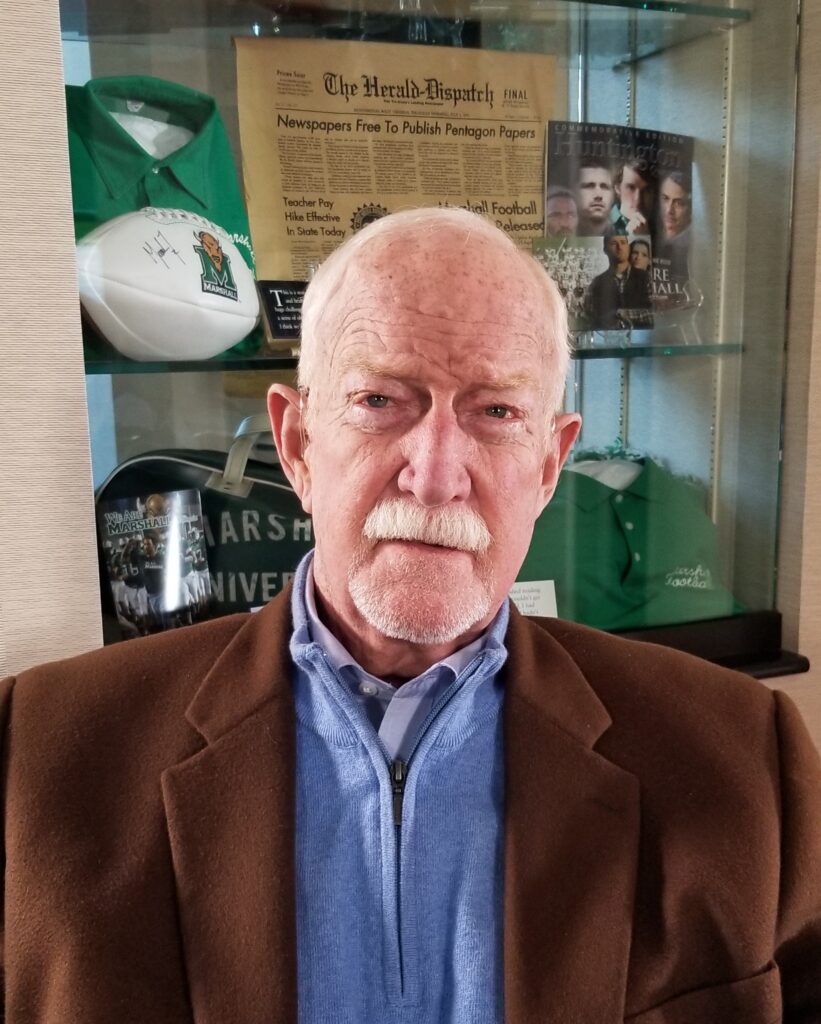 Red Dawson, a Valdosta, GA native, was a standout offensive and defensive end at both Valdosta High School at Florida State University. He was inducted into FSU's Hall of Fame in 1993. He was selected in the NFL and AFL drafts and became a member of professional teams in the AFL (Boston Patriots), the Canadian Football League, and the Continental Football League. In 1968, Red became an assistant coach at Marshall University. On the rainy night of November, 14 1970, following the MU versus ECU game, the football team, coaches, family members, and supporters, as well as the flight crew, perished in a tragic plane crash at Tri State Airport in Huntington, WV. Red and another assistant coach drove home to recruit a potential player in Virginia. The loss of his team members, colleagues, and friends has remained for 50 years, and their memories have left an indelible mark on his heart forever.

In the early 1970s, Red left coaching and worked for a local construction company, before forming Red Dawson Construction, which specialized in underground piping. Now retired, he attends Marshall University Football games, maintains his hilltop home called Red Ridge, and paints.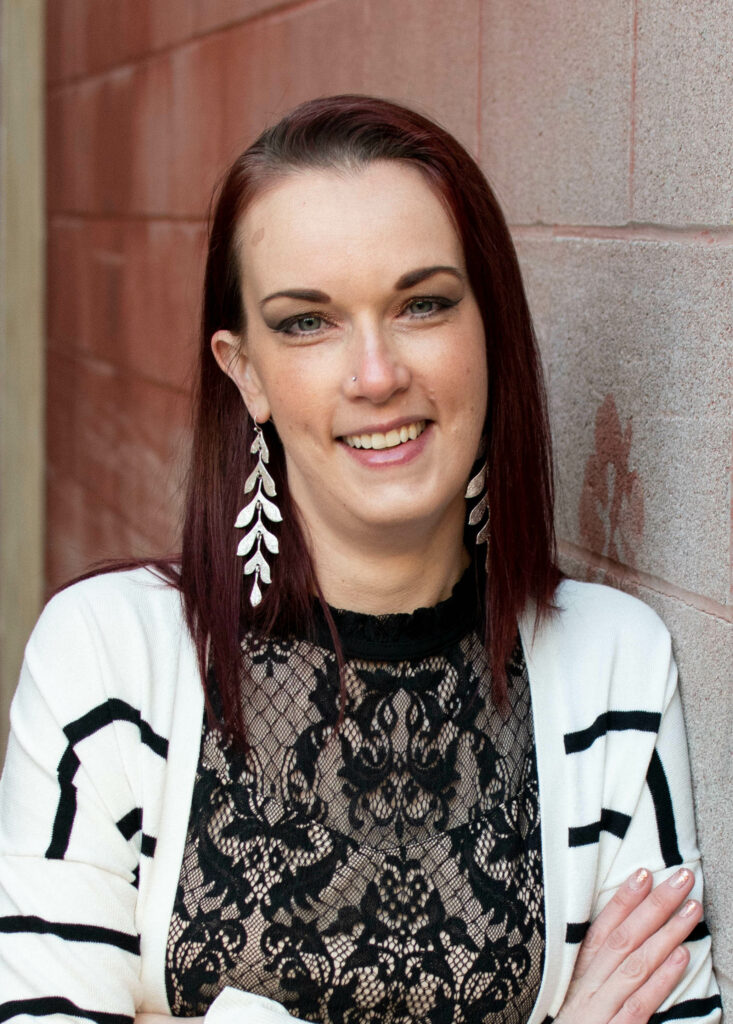 Ashley Perkins, Pharm.D., is a mental health advocate with a background as a pharmacist and educator. She graduated from Butler University's College of Pharmacy and Health Sciences in 2008 and is currently in the Ed.D. program at Marshall University with a focus on curriculum and instruction. At the beginning of 2020, she started the process of forming a non-profit organization which focuses on helping those with mental health issues and mental diseases through first-person narratives of experience. We Matter Too, Inc. is an organization with the idea that those experiences can be the best support for others who are struggling with their own mental health and are seeking information. By removing the biggest barrier of seeking help or treatment, stigma or fear of judgement, we can possibly help more people find help or seek treatment, if they so desire.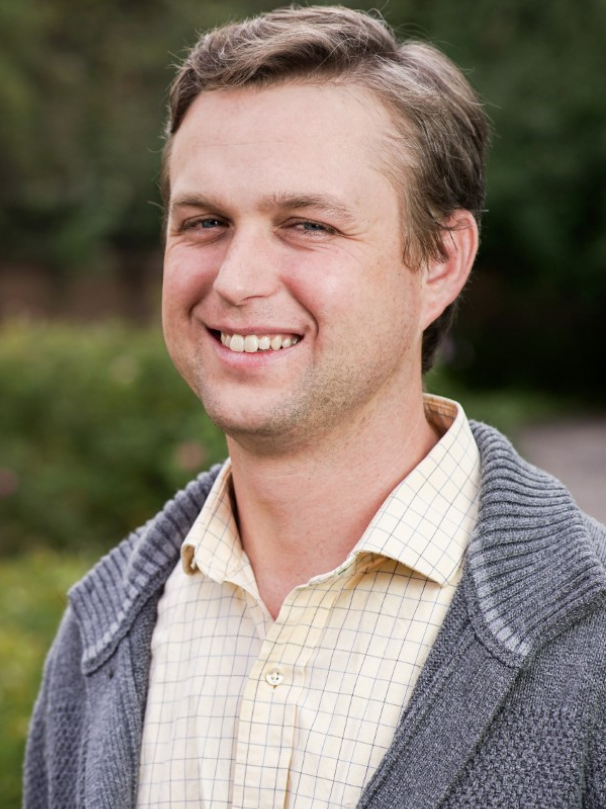 Brandon Dennison, a lifelong West Virginian, is founder and CEO of Coalfield Development. Coalfield Development has helped start over 50 new social enterprises and trained over 1,200 people facing barriers to employment. Brandon holds his Master of Public Affairs from Indiana University. He and his wife Ashley have two young sons.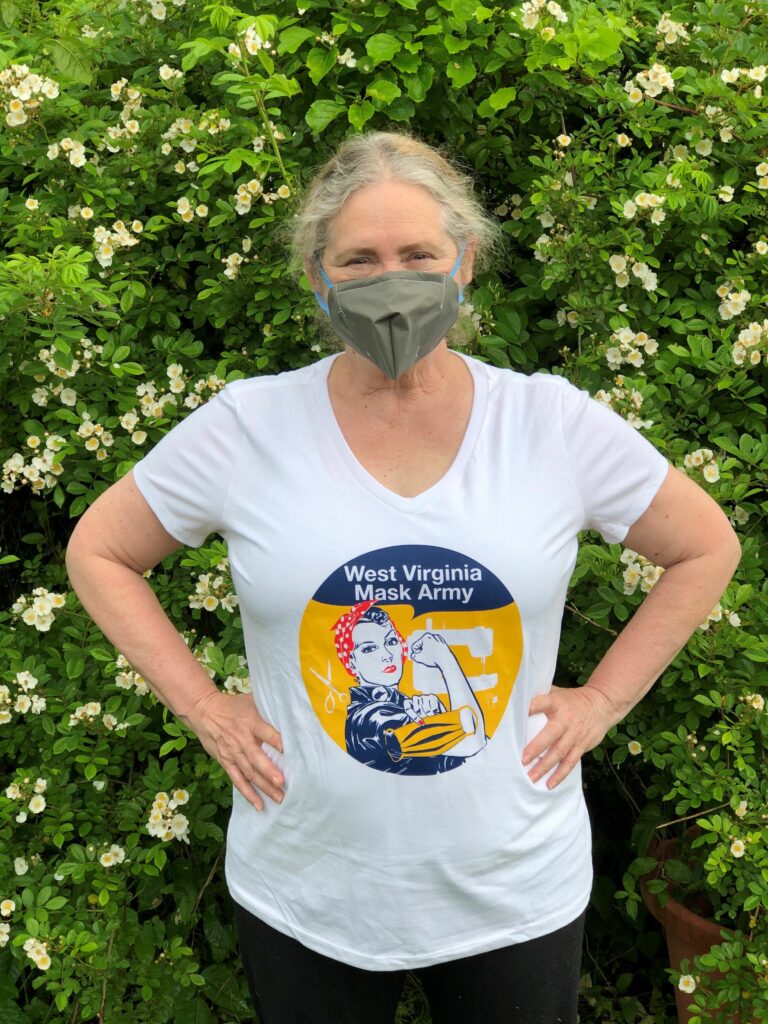 Suzanne Strait, PhD, is the Associate Director of the Division of Science and Research at the WV Higher Education Policy Commission. She is also in her 27th year of teaching human anatomy to up and coming health professionals in her position as Professor of Biological Sciences at Marshall University. Dr. Strait is very passionate about sharing her love for science and the importance of diversity and inclusion in all the STEM fields. As such, she is the founding Director of the STEM outreach organization West Virginia Science Adventures. Her most recent title is "Commander and Chief" of the West Virginia Mask Army. Early in the pandemic when our health care workers did not have access to adequate personal protective gear, she responded with lightning speed organizing, recruiting, and supplying a team of over 400 helpers and sewists. They were able to get masks out into the community as early as mid-March and went on to produce and distributed over 45k hand sewn masks throughout West Virginia.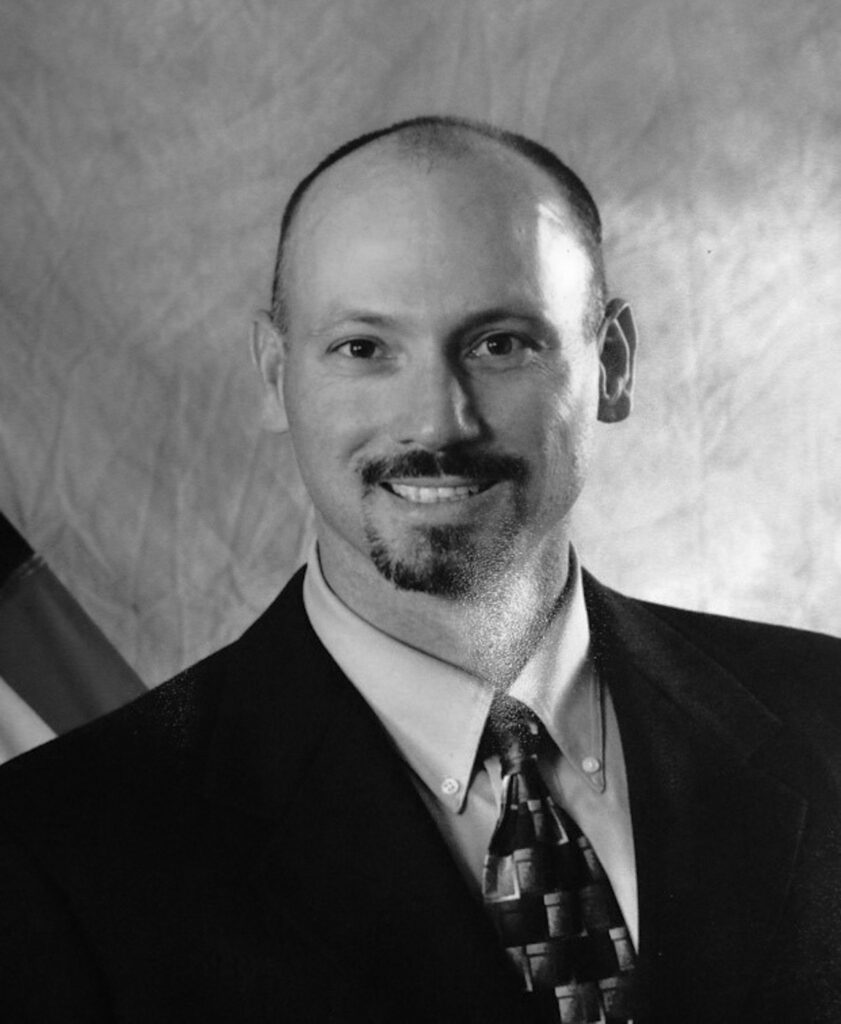 Lt. Napier retired from the Charleston Police Department in October of 2015 with 20 years of service. The vast majority of his career has been spent with the Metro Drug Unit conducting or supervising drug investigations. He is currently employed by Appalachia HIDTA. Over the past five years, Napier has spent the majority of his time presenting drug awareness and prevention presentations throughout West Virginia. Currently, he is the Acting WV State Coordinator for Appalachia HIDTA.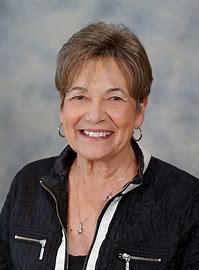 Dr. Kathy D'Antoni was appointed the Assistant State Superintendent of Schools with the West Virginia Department of Education, Division of Technical and Adult Education in 2010. In 2012, she was appointed the Associate State Superintendent. She is the former Vice Chancellor of the West Virginia Council for Community and Technical College Education.
Dr. D'Antoni has worked extensively with curriculum alignment, curriculum development, workforce development, and economic development projects including the national and international award-winning innovative Simulated Workplace initiative. Simulated Workplace was selected, 2020, as a top education innovation initiative by Finland's HundrED.org
In July, 2020, Dr. D'Antoni retired from the West Virginia Department of Education. During her tenure at the West Virginia Department of Education, she served on the Governor's Workforce Council, the Council for Community College System, the Governor's Council on Substance Abuse, Prevention and Treatment, and Southern Regional Education Board committees. She currently serves on the Marshall University's Board of Governors and is leading an education innovation initiative for the West Virginia Department of Education. Dr. D'Antoni has authored a number of articles on effective transition practices from public schools to higher education, education's role in the economy, and collaborated on two books with national authors: Career Pathways and Adult Career Pathways. Kathy was inducted into Marshall University Business Hall of Fame and Marshall University June Harless Hall of Fame.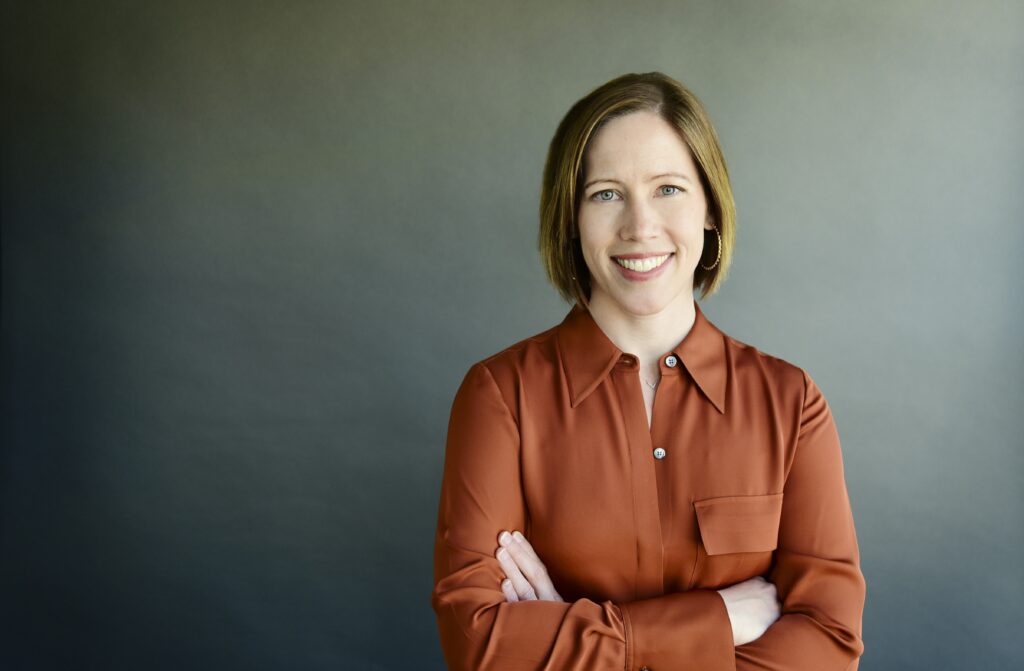 Lee Farabaugh is a senior technology design, operations and business development expert with two decades of experience in financial technology (fintech) and health care IT. In 2016, she co-founded Core10, an innovative software development company with locations in Huntington, W.Va., Morgantown, W.Va., Martin, Tenn., and Nashville, Tenn., pioneering the Hereshore® model for US-based technology outsourcing. She currently serves as President of Core10, and has functioned in a number of roles, moving Core10 from scrappy startup to nationally recognized services firm, including operations, sales, and community development. Prior to Core10, Lee co-founded the Nashville health care software development firm PointClear Solutions, where she served as chief experience officer, chief innovation officer and executive vice president of professional services.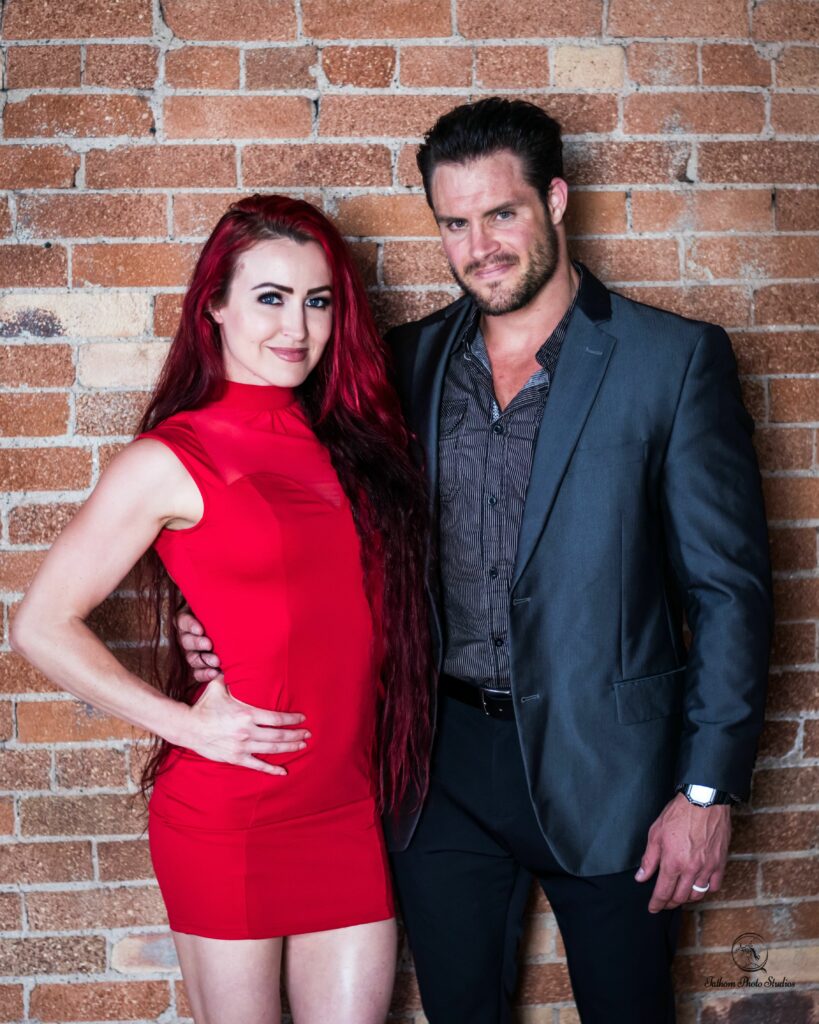 Tyce and Mary are world-touring Cirque style entertainers and motivational speakers. Thrilling audiences young and old as they performing high above them on the  Aerial Trapeze or with their spectacular  Spherical Skating. Duo Transcend has performed their breath-taking act for companies such as; AGT Cirque Du Soleil, Ebay, Adobe, The National Basketball Association (NBA) and many other elite companies and celebrities. They have performed all across the world and are currently headlining in the sell-out show 'CELESTIA' in Las Vegas.
In 2018 Duo Transcend was a favored  top 10 finalis t o n America's Got Talent.  They achieved the impossible when they were chosen  1st runner up winners on America's Got Talent, Champions 2020 with their stunning Aerial Trapeze performance. Accomplishing what had never been done before. 
Tyce and Mary live in  Las Vegas and are the proud parents to their 5-year-old son, Jaxx. He is the light and passion of their life. "Jaxx makes it all worth it."  Tyce and Mary have found balance and gratification in life with these six things: God, Family, True Love, Hard Work, Dream Career, Love for Their Country.
Duo Transcend aims is to inspire others to live an adventurous and fulfilled life. They encourage all to pursue their passions and dreams.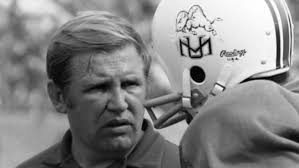 Jack Lengyel is a former football coach, lacrosse coach, and college athletics administrator. He served as the head football coach at the College of Wooster from 1966 to 1970 and at Marshall University from 1971 until 1974. At Marshall, he took over the Thundering Herd football program after the Southern Airways Flight 932 plane crash that killed nearly the entire team in 1970. Lengyel was the athletic director at California State University, Fresno from 1983 to 1986, at the University of Missouri from 1986 to 1988, and at the United States Naval Academy from 1988 to 2001. He served as the interim athletic director at Temple University in 2002, at Eastern Kentucky University from 2002 to 2003, and at the University of Colorado Boulder from 2004 to 2005. He currently resides in Annapolis, MD.
Our Program